The Renaissance Skin team were very pleased to attend the Renaissance Society of America's annual meeting in Dublin (Wednesday 30 March – Saturday 2 April 2022). Our Renaissance Skin panel and roundtable session (organised by Sarah Cockram) took place back-to-back on Thursday morning, and it was wonderful to see an excellent turnout for both, with many old friends and new in the audience.
We kicked off Thursday's double bill with our panel 'Skin, Beauty, and Cosmetics', chaired by Evelyn Welch. Montserrat Cabré (Universidad de Cantabria) began by opening up questions of cross-cultural contact and exchange with our first paper: '"What Saracen and Jewish Women Do": Communicating Cosmetics Across Cultures'. Romana Sammern (University of Salzburg) followed with her paper 'Figuring the Appearance: Cosmetics, Art, and the Body', drawing us into the bathroom and sweat room of Schloss Ambras to illuminate the beauty practices and expertise of Philippine Welser (1527-1580), wife of Ferdinand II, Archduke of Austria, and Philippine's mother Anna.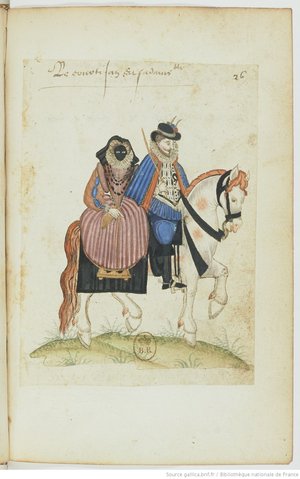 The final paper of the panel was given by Lily Freeman-Jones (Queen Mary University London), who spoke on 'Second Skins in Wilson's The Three Ladies of London (ca. 1581)', reflecting on gender, masking and the fashion for the vizard. These three papers prompted animated questions and discussion, including around questions of beauty and power, virtue, art and artifice, which flowed perfectly into the second session of the morning: our roundtable.
The Roundtable 'Renaissance Skin and Cultures of Beauty' was chaired by Hannah Murphy, with discussants Evelyn Welch, Montserrat Cabré, Romana Sammern, and Ruben Celani (Ghent University). Our roundtable dug deep into the cultural construction of bodies, scrutinising Renaissance ideas about intersections between beauty, morality, and health as played out on the body's surface, and probing skin ideals and personal care/cosmetic practices across cultures, raising issues of gender and class.
Thursday was a fruitful day for Hannah. As well as chairing the Renaissance Skin roundtable, Hannah was a discussant in the roundtable 'Crafting Racialization in Early Modern Europe', which investigated processes of racialization in early modern Europe through examination of craft and trade practices. The roundtable was chaired by Surekha Davies (Utrecht University) and discussants alongside Hannah were Jennifer Park (University of North Carolina at Greensboro) and Carina L. Johnson (Pitzer College). Hannah also acted as Chair to two further panels. The first, on Wednesday, focussed on 'Female Agency, Virginity, and Racialized Beauty in Elizabethan and Jacobean Drama and Society' and included papers by Margaret E. Owens (Nipissing University), Kyle DiRoberto (University of Arizona) and Jennifer Higginbotham (Ohio State University). The second, on Friday, considered 'Commerce and Merchant Networks in the Early Modern Mediterranean', featuring the research of Tamsin Prideaux (University of Edinburgh) and Arazoo Ferozan (McMaster University).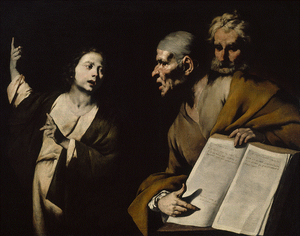 Also on Friday, Sarah Cockram chaired the panel 'Health, Space, and Cultures of Prevention in Early Modern Italy', with fascinating papers by Jane Stevens Crawshaw (Oxford Brookes University) on 'Cleaning up Renaissance Ports: Inventions, Secrets, and a Culture of Prevention in Northern Italy'; Claire Weeda (Leiden University) on 'Sustaining Maritime Health, Trade, and Travel in Fifteenth-Century Port Cities'; and Marie-Louise Leonard (Università Ca' Foscari Venezia) on 'Health and the Workplace in Early Modern Venice'.
Sebestian Kroupa, former Renaissance Skin team member, now of the Department of History and Philosophy of Science, University of Cambridge, spoke on Saturday. Sebestian's paper, 'Persian Bezoars, Chinese Tea, and Japanese Ambergris: Jesuit Commercial Ventures across the Late Seventeenth-Century Pacific', illuminated trans-Pacific exchanges of knowledge and precious objects between Georg Joseph Kamel (1661-1706), a Jesuit pharmacist in Manila, and Kamel's colleagues in Mexico.
The conference showcased new research by many other good friends of the Renaissance Skin project. Highlights included the work of Elaine Leong (University College London) on 'Pharmacy in the Vernacular: The Afterlife of the Pharmacopoeia Londinensis' and Monica Azzolini (Università di Bologna) on 'God's Underlands: Athanasius Kircher's Scientific Journey in the Mundus Subterraneus'.
On Friday evening, Evelyn and Sarah were invited to The Royal Irish Academy to celebrate exciting new books in the history of Renaissance art by Stephen J. Campbell, Aaron Hyman, Timothy McCall, Christopher Nygren and Jill Pederson. The team also took the opportunity while in Dublin to visit the National Gallery of Ireland, home to works including Christ Disputing with the Doctors by the Master of the Annunciation to the Shepherds (1640s), and Lavinia Fontana's The Visit of the Queen of Sheba to King Solomon (1599), vibrantly back on display following recent conservation. We hope to have the chance to return to Dublin for the exhibition 'Lavinia Fontana: Trailblazer, Rule Breaker', opening at the Gallery in May 2023.